The Transilvania Broker Collaborator Dashboard
The collaborator dashboard is the main area from which you will be able to manage your locations' presence on the Transilvania Broker website and where you will have access to all the business promotion functionalities.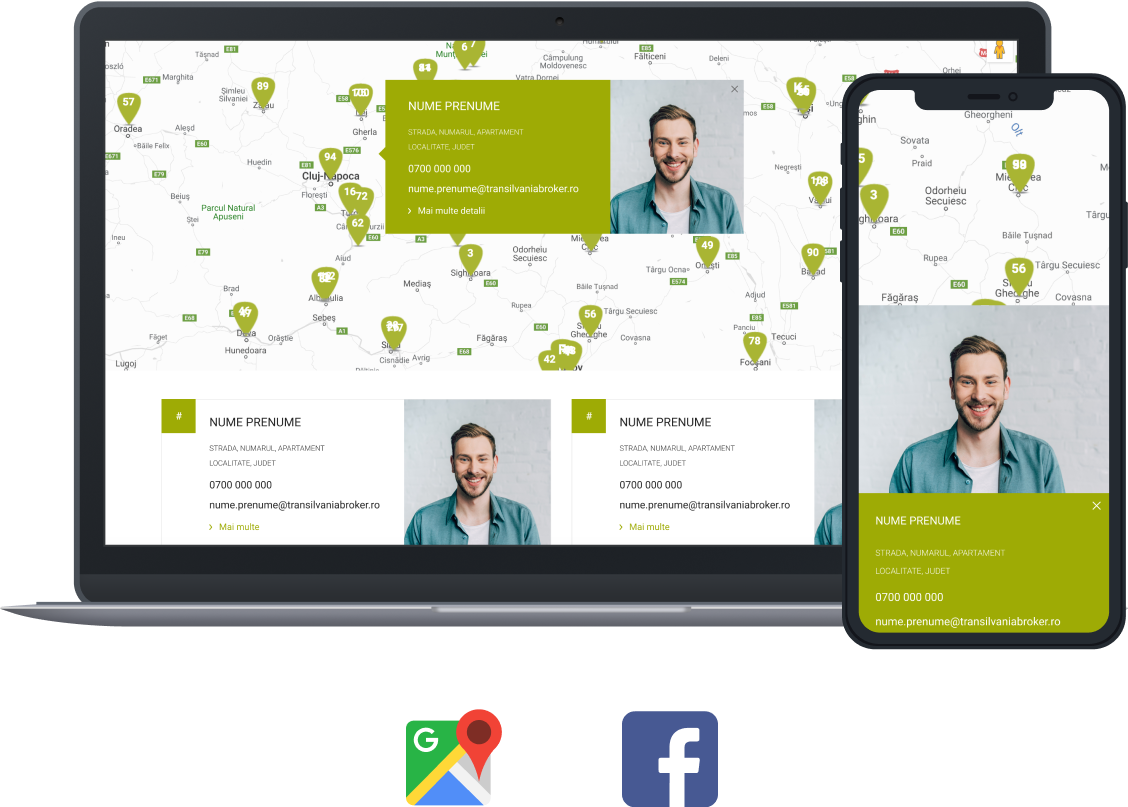 Access your own dashboard by generating a link below using your email address.
The generated link will be valid for 24 hours, after which it will expire and you will have to generate a new one.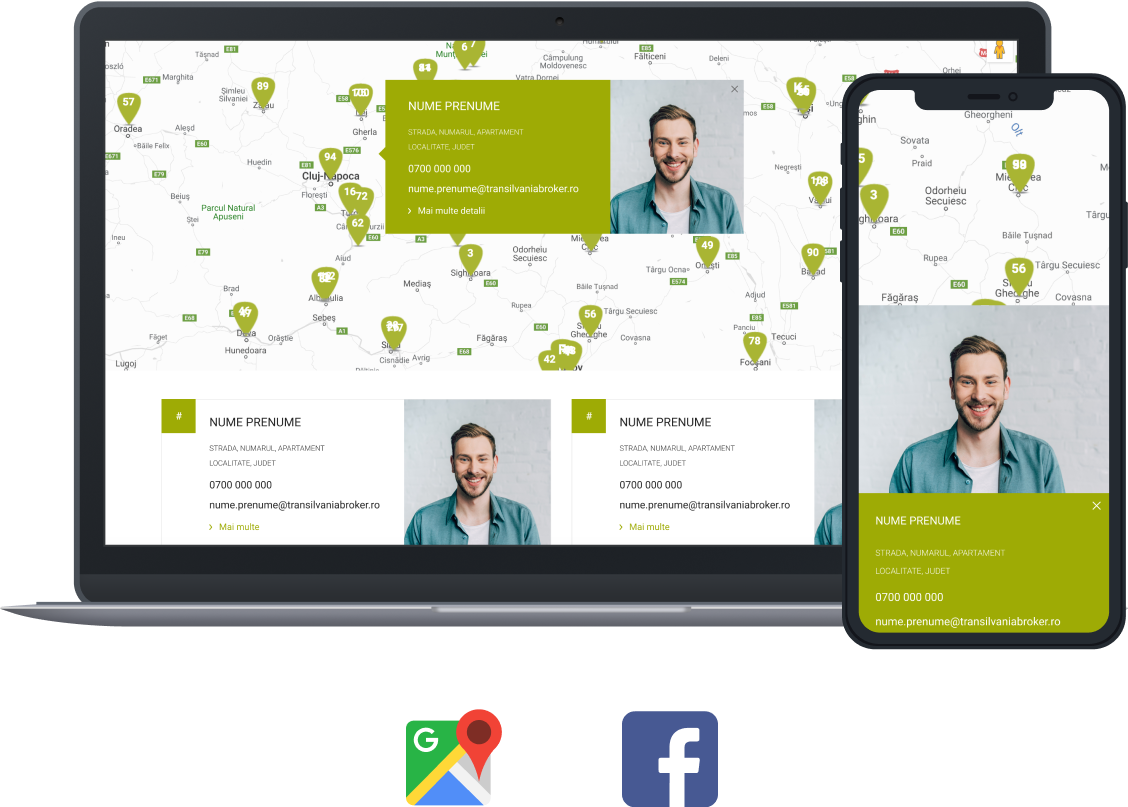 The benefits of the

Transilvania Broker Dashboard
Add your locations
on the website
Besides the presence on the Transilvania Broker map, registering your locations will bering you multiple benefits:
Each brokerage assistant will benefit from his own page that can be customised with a description, pictures and presentation videos
The customers in your area will be able to request insurance quotes directly from you using the form on our website or from your page
You will be able to request the creation of a Facebook page and a Google location for no extra cost for an integral online presence which is guaranteed to attract new customers
The Transilvania Broker Brandkit
Customise your own promotional materials:
Personalize a wide range of materials with your contact details – from business cards and posters to banners and large materials – and order them at a preferential price.
Order free standard materials (subject to stock availability) of several types.
Generate material with your QR code to benefit from the digital commission.
Set your Transilvania Broker email
address and signature
Prove your customers that you are a professional using a company email address and signature in your conversations. In addition, a standardized email address and signature will allow you to be included on the representative list in the Request a Quote form.
The Transilvania Broker Academy
Expand your horizons and client portfolio by participating in a wide range of online courses created or delivered by insurance and sales experts:
Follow courses in sales of complex insurance products, insurance related products, as well as professional and personal development courses.
On completion of an insurance course, your website page will be personalised with a badge and customers will be able to request insurance quotes for that type directly from you.
You will also be able to register and participate in live courses organised by our insurance specialists.