As a Transilvania Broker associate, it is essential to follow the company's brand lines in order to offer a seamless experience to our customers in all franchises. Consult the visual identity manual for more detail or download our logo in a vectorial format to use it wherever you need to.
The company's presentation
Consult the presentation to explore the company's year by year result, by clicking on the link below.
Open the presentation


In order to keep the company's unitary image, we have created some standards that will help you use the branding elements correctly and with ease. Consult the visual identity manual for more details or download the vector-format logo to use it where needed.

Rules of using the logo on promotional materials
Access the link below to gain access to all promotional materials necessary for your franchise. The database includes physical materials (posters, pens), various office branding formats, exterior billboards and light panels, as well as several formats of online advertising.
The Transilvania Broker

Assistant Dashboard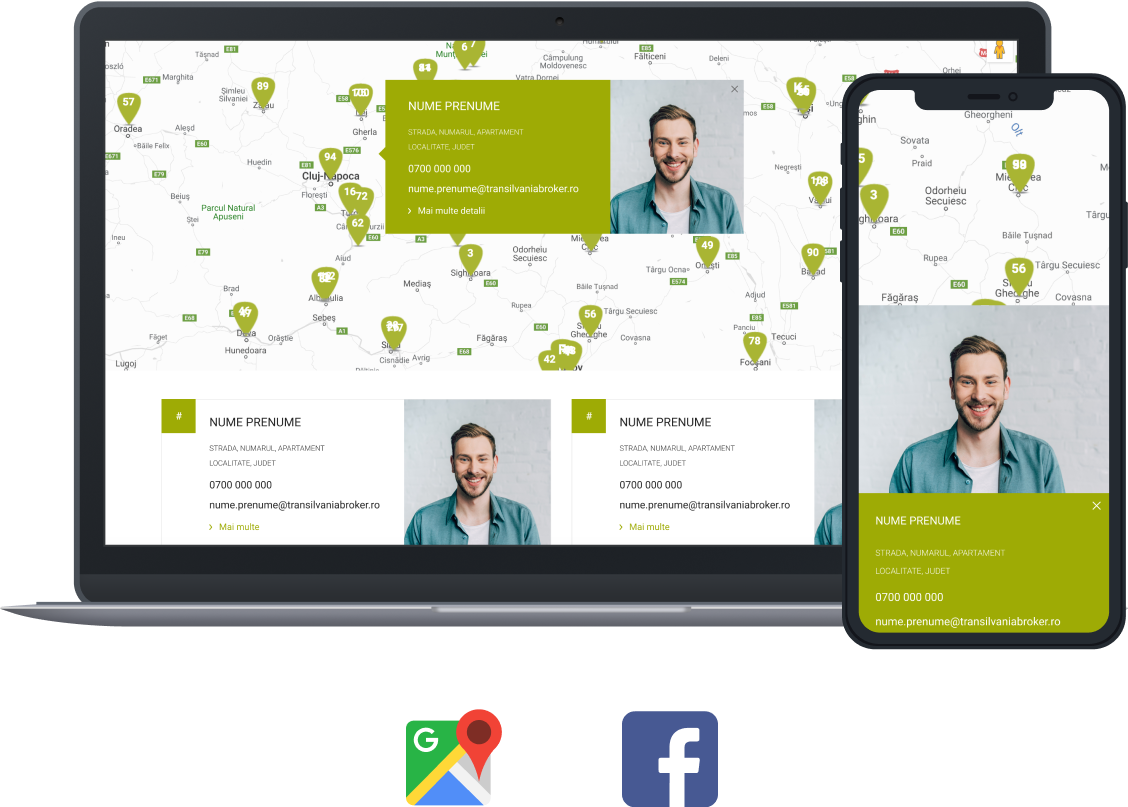 The collaborator dashboard is the main area where you will be able to manage the presence of your franchise's locations on the Transilvania Broker website and where you will have access to various tools for promoting your business. Access your own dashboard by generating a link below using your email address.
The generated link will be valid for 24 hours, after which it will expire and you will have to generate a new one.
If you are not registered yet or you do not have an invitation link, please contact your direct superior.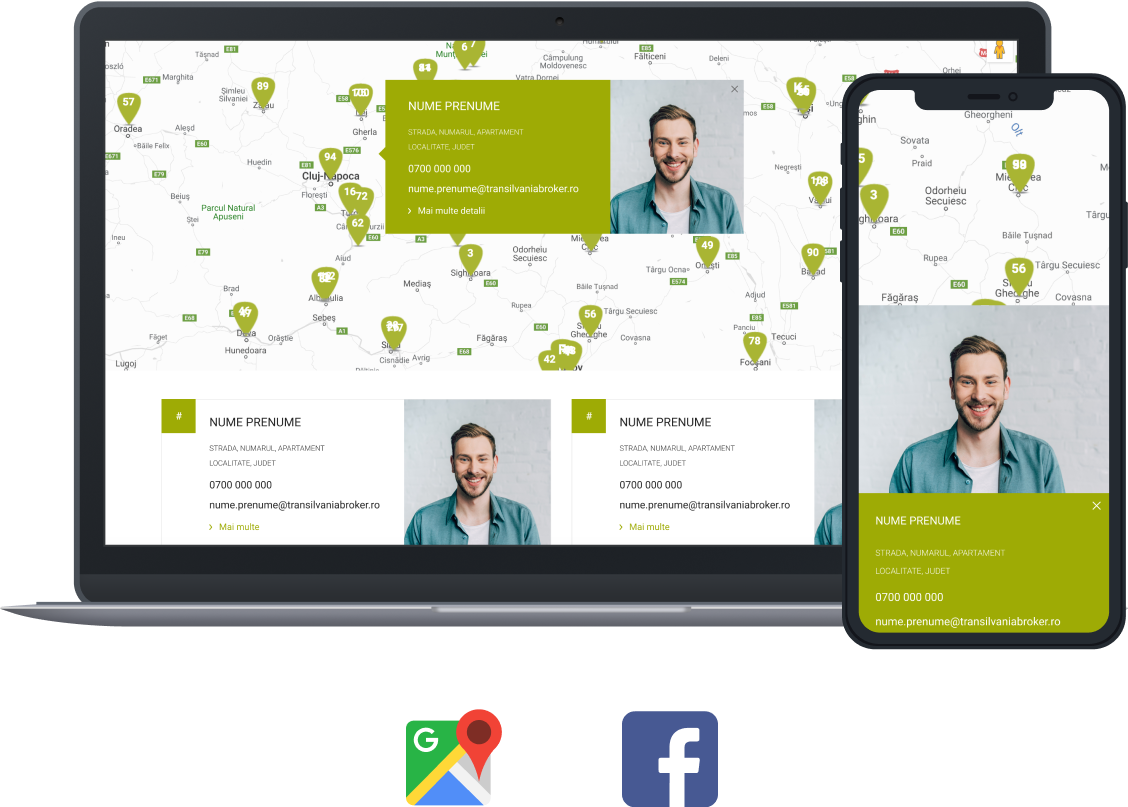 The benefits of the

Transilvania Broker Dashboard
Add your locations
on the website

Besides the presence on the Transilvania Broker map, registering your locations will bering you multiple benefits:
Each brokerage assistant will benefit from his own page that can be customised with a description, pictures and presentation videos
The customers in your area will be able to request insurance quotes directly from you using the form on our website or from your page
You will be able to request the creation of a Facebook page and a Google location for no extra cost for an integral online presence which is guaranteed to attract new customers
Set your Transilvania Broker email
address and signature
Prove your customers that you are a professional using a company email address and signature in your conversations.
In addition, a standardized email address and signature will allow you to be included on the representative list in the Request a Quote form.